That's Paris
An Anthology of Life, Love and Sarcasm in the City of Light
editors/writers Adria J. Cimino and Audrey M. Chapuis
with 21 Other Authors plus Foreword by Stephen Clarke
That's Paris: An Anthology of Life, Love and Sarcasm in the City of Light (Anthology)
About the Book
If you've ever traveled to Paris or dreamed of setting foot on its cobblestone streets, you'll enjoy escaping into this collection of short stories about France's famed capital. From culinary treats (and catastrophes) to swoon-worthy romantic encounters (and heartbreaking mishaps), this anthology takes you on a journey through one of the most beautiful cities in the world. Visit this cosmopolitan metropolis through the eyes of Parisians, francophiles and travelers who fell in love with the city and still hold a piece of it in their hearts. That's Paris: a glimpse into living, loving and laughing in the City of Light. So fasten your seat belts and prepare for landing – you'll be arriving soon in Paris through the pages of this humorous and heartwarming book!
About the Authors
Editor/Authors: Adria J. Cimino and Audrey M. Chapuis.
Foreword: Stephen Clarke.
Contributors: Michael Attard, Sarah del Rio, DryChick, Leslie Floyd, Jennie Goutet, Amy Lynne Hayes, April Lily Heise, Vicki Lesage, Elle Marie, Cheryl McAlister, Emily Monaco, Lucia Paul, Didier Quémener, Laura Schalk, Brooke Takhar, Marie Vereille, Frédérique Veysset, Lisa Webb, Anna Weeks, April Weeks, David Whitehouse.
Publisher: Velvet Morning Press. Full author list and bios.
Reviews
"That's Paris, a #1 Hot New Release in Essays & Travelogues, offers "a deep understanding of the enormous and beautiful complexity of Paris."—Global Living Magazine.
"Fun anthology on Paris, combining serious, whimsy, and funny stories on the multiple facets of Paris. Great for all lovers of France."—Emma Cazabonne, Words and Peace
"Perfect for armchair travel enthusiasts who want to get away anytime they have a few spare minutes."—Lynn Morrison, The Nomad Mom Diary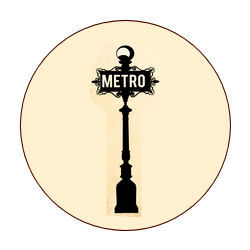 Q & A with the Editors
There are so many stories about Paris. What am I going to love about this book in particular? The charm of this short story collection is the variety of voices from people who, for the most part, have spent a considerable amount of time in the City of Light. Stephen Clarke, author of best-selling book A Year in the Merde sets the tone in the foreword, reminding us there is always more to write about Paris!
After Hemingway and the Lost Generation, how does it feel to be a modern-day author writing about Paris? Some of the stories in That's Paris are set in the same places featured in A Moveable Feast. Paris hasn't changed much in all these years! It still inspires us to write.
What types of stories will we find in this anthology? From humorous essays to Paris love stories, this book has it all. There are foodie anecdotes, tales of family secrets and friendship, stories set at sidewalk cafés. That's Paris is perfect for those who have visited Paris or would like to one day.