For Other Paris Authors and Works (Hundreds) Click Tabs Above
To return to Galley City, click here.
This Page: Proprietor's Reserve
New: The Bells of Notre Dame (novel)
Notre Dame de Paris Fire 2019. In 2017, I published a Paris love story (Paris Affaire: A Young Poet and his Angel in the City of Light, based on a far earlier novel set in New Haven, Connecticut. A central feature of the 2017 novel (remake) were the Notre Dame Cathedral and its magnificent bells. When the terrible fire struck on 15 April 2019, I realized that I must capture the soul and essence of both the great church, and of my love story, to celebrate both, by retitling the 2017 as The Bells of Notre Dame in 2019. All the info is here at its own new website: Click & Go!.
---
Plus: Read Free HTML Novel Galleys (see below)
Three Major Paris-Related Novels by Jean-Thomas Cullen
Mona Lisa Novel (Nocturne in Paris)
(Nocturne in Paris)
Set within a tragic, yet powerful and uplifting ghost story across three parallel realities; a journey from darkness into light, climaxing with the amazing new theory about Leonardo da Vinci's greatest secret: why he obsessively spent years painting his Mona Lisa. The *real* Da Vinci Code revealed at last! New: read free at Galley City (see below).
---
Airport Novel
The World is Round—Memories of Love & War 1942-1992
Click to visit the store page on this site for my Airport Novel, sweeping, panoramic saga of love, loss, betrayal, and finding—covers half a century and two major wars (World War Two and the Cold War). Could be described as: Herman Wouk sits in a bistro with Boris Pasternak; Robert Ludlum and John T. Cullen walk in and join them at the same table… New: read free at Galley City (see below).
---
Valley of Seven Castles
A Luxembourg Thriller
Click to visit the store page on this site for my Luxembourg thriller (Paris to Luxembourg at a Bourne Identity pace like in the 2003 movie with Matt Damon and Franka Potente; a Progressive Thriller). There's more: the plot structure is from the archetypal 1915 classic The Thirty-Nine Steps by John Buchan; made into movies by Alfred Hitchcock and others. I discovered Hitchcock's Final Secret (hint: 1959 classic film North by Northwest). New: read free at Galley City (see below).
NEW: READ FREE (READ-A-LATTE)
Galley City. These three great novels are now available to read free or buy as HTML Novels. Click on any one of these links (
) and you'll find the information you need to read that particular novel. Each of these happens to have extensive background information you'll find interesting; or skip the info and start reading. It's like reading a good movie online.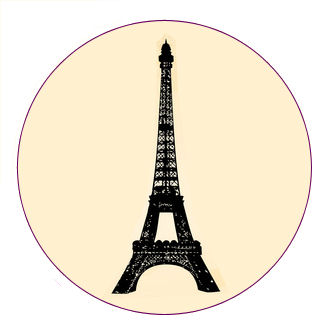 NEW CONCEPT: The HTML Novel (Bookstore Metaphor)
Free or Fee: Of the four novels mentioned on this page, one will cost you the price of a cup of coffee in e-book form. That's The Bells of Notre Dame (
. The other three (Mona Lisa Novel, Airport Novel, and Valley of Seven Castles are all free to read, with option to buy (print or e-book).
First P-Books, then E-Books, and now HTML Books. It's a new concept from Web publishing pioneer Jean-Thomas Cullen (online since 1996; see: First True Ebooks Online). Each HTML Book or Novel is published online, free to read, with optional buy links on each page for the e-book and p-book editions. No fuss, no muss, no obligation, no cookies, not even a breath mint. Think of it as a bookstore metaphor. You can enter free, sit all day and read free, and if you wish, optionally, you can buy a book you like. No different from sitting in the library or at Barnes & Noble. Read-a-Latte means: for the price of a cup of coffee (which is gone in a few minutes) you can buy a book that will stay with you for a lifetime. Each of the four books above is an example, so click a link and follow the trail to reader happiness.
Bookstore Metaphor. Think of it this way. It's a business model that works. You walk into a bookstore (free). You sit all day (free) and read all you want (free). You may leave (free) or you may decide to buy a book. Maybe you just want to reward the author of a book you really enjoyed, and you want it in your collection at home. that's the Bookstore Metaphor, featured here online as the HTML Novel. Tons of info & great reading at my Galley City website.
Safe & Secure
NOTE: I have been an Amazon Affiliate since 1998, with a long and proven track record. On my websites, you will not be asked for personal information. No tracking, no cookies, not even a breath mint. If you buy a book, all business is conducted safely and securely at the Amazon website (as normal).