Various topic lists will gradually be added as this site fills out its wings. All the pages are heavily in work. Thanks for your patience.
---
About Souvenir Shopping
Click this link for my suggestions about souvenirs. You may find my random collection of notes and observations interesting and helpful.
Browse Brands
A Beret for You (or a cloche, or other headgear)
---
Citta Moda
Souvenirs… The Paris Bookshop gift pages are slowly opening for your pleasure on this website. In the meantime, you have a whole shopping mall (Citta Moda) at your fingertips. Click on the images at right, and be transported to a point in hyperspace that triangulates between San Diego, California (Fashion Valley) and the world-famous Galleria Vittorio Emanuele II in Milan, Italy and of course the beautiful 1823 Galerie Vivienne in Paris, France.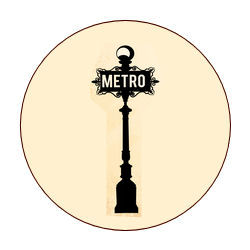 CAROUSEL OF COVERS: Refresh page to rotate covers. Windows: press F5 repeatedly.