The Elegance of the Hedgehog
by Muriel Barbery
The Elegance of the Hedgehog by Muriel Barbery
About the Book
The international bestseller that has sold over 10 million copies worldwide. The Elegance of the Hedgehog is a moving, funny, atmospheric novel that exalts the quiet victories of the inconspicuous among us.
We are in an elegant hôtel particulier in the center of Paris. Renée, the building's concierge, is short, ugly, and plump. She has bunions on her feet. She is cantankerous and addicted to television soaps. Her only genuine attachment is to her cat, Leo. In short, she is everything society expects from a concierge at a bourgeois building in a posh Parisian neighborhood. But Renée has a secret: she is a ferocious autodidact who furtively devours art, philosophy, music, and Japanese culture. With biting humor she scrutinizes the lives of the building's tenants—her inferiors in every way except that of material wealth.
Then there's Paloma, a super-smart twelve-year-old and the youngest daughter of the Josses, who live on the fifth floor. Talented, precocious, and startingly lucid, she has come to terms with life's seeming futility and has decided to end her own on the day of her thirteenth birthday. Until then she will continue hiding her extraordinary intelligence behind a mask of mediocrity, acting the part of an average pre-teen high on pop subculture, a good but not an outstanding student, an obedient if obstinate daughter.
Paloma and Renée hide both their true talents and their finest qualities from a world they suspect cannot or will not appreciate them. They discover their kindred souls when a wealthy Japanese man named Ozu arrives in the building. Only he is able to gain Paloma's trust and to see through Renée's timeworn disguise to the secret that haunts her.
About the Author
Muriel Barbery (born 28 May 1969) is a French novelist and professor of philosophy. See Wikipedia entry.
Reviews
• NEW YORK TIMES BESTSELLER
• INDIEBOUND TOP TEN BESTSELLER
• A WASHINGTON POST BEST BOOK OF THE YEAR
• A CHRISTIAN SCIENCE MONITOR BEST BOOK OF THE YEAR
• A BARNES AND NOBLE BET BOOK OF THE YEAR
• A CHICAGO SUN-TIMES FAVORITE BOOK OF THE YEAR
"In a bourgeois apartment building in Paris, we encounter Renée, an intelligent, philosophical, and cultured concierge who masks herself as the stereotypical uneducated 'super' to avoid suspicion from the building's pretentious inhabitants. Also living in the building is Paloma, the adolescent daughter of a parliamentarian, who has decided to commit suicide on her thirteenth birthday because she cannot bear to live among the rich. Although they are passing strangers, it is through Renée's observations and Paloma's journal entries that The Elegance of the Hedgehog reveals the absurd lives of the wealthy. That is until a Japanese businessman moves into the building and brings the two characters together. A critical success in France, the novel may strike a different chord with some readers in the U.S. The plot thins at moments and is supplanted with philosophical discourse on culture, the ruling class, and the injustices done to the poor, leaving the reader enlightened on Kant but disappointed with the story at hand."—Heather Paulson, Booklist.
Reviews continue at right…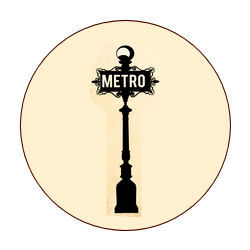 …reviews continue from left.
Praise for The Elegance of the Hedgehog
"Gently satirical, exceptionally winning and inevitably bittersweet."—Michael Dirda, The Washington Post
• "The Elegance of the Hedgehog is about love. But not the sappy, head-over-heels variety. Rather, it's about the love of one's friends. It's about the love you can experience when you connect with strangers. And it's about the possibility—but just that—of romantic love."—The Huffington Post
• "Both [of the book's protagonists] create eloquent little essays on time, beauty and the meaning of life, Renée with the erudition and Paloma with adolescent brio." —The New York Times
• "Astute social satire and abstruse German philosophy are rarely found together, but here they are in this ingenious work of fiction."—The Boston Globe
• "In this supple novel of ideas, a best-seller in France… two autodidacts share an allergy to grammatical errors (the concierge considers a misplaced comma an 'underhanded attack') and a love of tea and moments of ineffable beauty. Barbery's sly wit, which bestows lightness on the most ponderous cogitations, keeps her tale aloft."—The New Yorker
• "This fable of love, frienship and the beauty of art not only gives innocence a voice, but also shows what a powerful novel can do: transport, educate and, ultimately, console."—The Toronto Star
• "The Elegance of the Hedgehog is a high-wire performance."—Los Angeles Times
• "[The Elegance of the Hedgehog tells] a beautiful story with a large cast of fascinating, complicated characters whose behavior is delightfully unpredictable… No idea is too big or small to find a home in the Parisian apartment building where most of the characters live."—The Wall Street Journal
• "This dark but redemptive novel, an international bestseller, marks the English debut of Normandy philosophy professor Barbery… By turns very funny (particularly in Paloma's sections) and heartbreaking, Barbery never allows either of her dour narrators to get too cerebral or too sentimental. Her simple plot and sudden denouement add up to a great deal more than the sum of their parts."—Publishers Weekly
• "Hedgehog is really an international book, focused as it is on universal topics of childhood, philosophy, love, and art."—The Daily Beast
• "This story, like all great tales, will break your heart, but it will also make you realize—or remember—that sometimes the pain is worth it."—Chicago Sun-Times