The Notebooks of Malte Laurids Brigge
by Rainer Maria Rilke (Paris 1910)
The Notebooks of Malte Laurids Brigge by Rainer Maria Rilke—Paris 1910 (Penguin Classics)
About the Book
A masterly new translation of one of the first great modernist novels
His Only Novel (semi-autobiographical) In the only novel by one of the German language's greatest poets (first published in 1910), a young man named Malte Laurids Brigge lives in a cheap room in Paris while his belongings rot in storage. Every person he sees seems to carry their death with them, and with little but a library card to distinguish him from the city's untouchables, he thinks of the deaths, and ghosts, of his aristocratic family, of which he is the sole living descendant. Suffused with passages of lyrical brilliance, Rilke's semi-autobiographical novel is a moving and powerful coming-of-age story.
Wikipedia article about the novel. Search for lots of other interesting literary and historical information about the poet Rilke's only novel online.
About the Author
All Roads Lead to Paris. Let's put René Karl Wilhelm Johann Josef Maria Rilke in context. Rilke, a poet and author of the German language, was born in Prague (today Czech Republic), then part of the Austro-Hungarian empire. It is a fabulous place of origin, which he has in common with many other famous artists and writers of his niveau, including Alphonse Mucha, Franz Kafka, Karel Čapek, Max Brod, et al. Here is a surprising and delectable List of Notable Persons from Prague. Not all left Prague, but many did. Like many European geniuses, Rilke found his way to Paris. In fact, the down and out saga reminds one distantly of George Orwell's story of penury in Paris.
Wikipedia article about the author and poet Rainer Maria Rilke (1875-1926). Search for lots of other interesting literary and historical information about the poet Rilke online.
Reviews
"There have been books that have struck me like lightning and left me riven, permanently scarred, perhaps burned-out but picturesque; and there have been those that created complete countries with their citizens, their cows, their climate, where I could choose to live for long periods while enduring, defying, enjoying their scenery and seasons; but there have been one or two I came to love with a profounder and more enduring passion, not just because, somehow, they seemed to speak to the most intimate 'me' I knew but also because they emobodied what I held to be humanly highest, and were therefore made of words which revealed a powerful desire moving with the rhythmic grace of Blake's Tyger; an awareness that was pitilessly unsentimental, yet receptive as a sponge; feelings that were free and undeformed and unashamed; thought that looked at all its conclusions and didn't blink; as well as an imagination that could dance on the heads of all those angels dancing on that pin. I thought that [Rilke's] Notebooks were full of writing that met that tall order."—William H. Gass
"One of the world's most beautiful books."—The Philadelphia Inquirer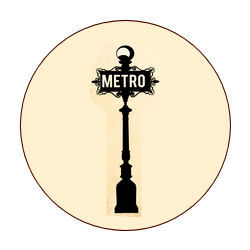 About Penguin (Publisher)
For more than seventy years, Penguin has been the leading publisher of classic literature in the English-speaking world. With more than 1,700 titles, Penguin Classics represents a global bookshelf of the best works throughout history and across genres and disciplines. Readers trust the series to provide authoritative texts enhanced by introductions and notes by distinguished scholars and contemporary authors, as well as up-to-date translations by award-winning translators.