Left Bank
Nonfiction by Agnès Poirier
Left Bank: Art, Passion, and the Rebirth of Paris, 1940-50 by Agnès Poirier
About the Book
An incandescent group portrait of the midcentury artists and thinkers whose lives, loves, collaborations, and passions were forged against the wartime destruction and postwar rebirth of Paris.
In this fascinating tour of a celebrated city during one of its most trying, significant, and ultimately triumphant eras, Agnes Poirier unspools the stories of the poets, writers, painters, and philosophers whose lives collided to extraordinary effect between 1940 and 1950. She gives us the human drama behind some of the most celebrated works of the 20th century, from Richard Wright's Native Son, Simone de Beauvoir's The Second Sex, and James Baldwin's Giovanni's Room to Samuel Beckett's Waiting for Godot and Saul Bellow's Augie March, along with the origin stories of now legendary movements, from Existentialism to the Theatre of the Absurd, New Journalism, bebop, and French feminism.
We follow Arthur Koestler and Norman Mailer as young men, peek inside Picasso's studio, and trail the twists of Camus's Sartre's, and Beauvoir's epic love stories. We witness the births and deaths of newspapers and literary journals and peer through keyholes to see the first kisses and last nights of many ill-advised bedfellows. At every turn, Poirier deftly hones in on the most compelling and colorful history, without undermining the crucial significance of the era. She brings to life the flawed, visionary Parisians who fell in love and out of it, who infuriated and inspired one another, all while reconfiguring the world's political, intellectual, and creative landscapes. With its balance of clear-eyed historical narrative and irresistible anecdotal charm, Left Bank transports readers to a Paris teeming with passion, drama, and life.
Reviews
"A detailed chronicle of a decade alive with intellectual and political ferment. [Poirier] offers a gossipy, well-informed cultural history of her native Paris, beginning in 1938, with Europe on the brink of war, and ending in 1949, with the Marshall Plan in effect to help the continent recover. Organizing the book chronologically, she follows the lives of artists, writers, musicians, publishers, and performers?mostly French and American?deftly creating "a collage of images, a kaleidoscope of destinies" from memoirs, histories, biographies, and the writers' own prolific work… An animated, abundantly populated history of dramatic times."—Kirkus
• "I loved this dramatic reconstruction of the complicated and passionate life of Left Bank intellectuals during the Nazi occupation and Poirier does not shy away from exposing the joy and pain of experimental living or from exploring with sensitivity the moral ambiguity of living through the Occupation, especially complex for journalists and writers. I found it compulsive reading as the book gathers momentum with vivid descriptions of the post-war uncertainty."—Anne Sebba, author of Les Parisiennes: Resistance, Collaboration, and the Women of Paris Under Nazi Occupation
• "A tour de force, Left Bank weaves together so many people, ideas, trends, occurrences, and above all Parisian places, into a tapestry of fascinations – a distillation of the essence of an amazing time… the best of its kind I have ever read."—A.C. Grayling, author of The God Argument
• "A brilliant recapturing of a fascinating era. Artistic and intellectual Paris 1940-50 comes vividly and memorably alive in these pages. A tremendous achievement".—William Boyd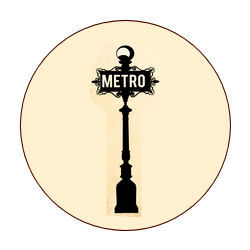 About the Author
Born in Paris, Agnès Poirier has lived and worked in London for the last twenty years, and writes in both English and French. Her work has appeared in Le Nouvel Observateur, Le Monde, The Guardian, The Times of London, and The Independent on Sunday. She advises the Cannes Film Festival on British films, and is currently a regular panel member of the British Broadcasting Corporation's Dateline London.